In English Please Magazine (Proyecto no continuado)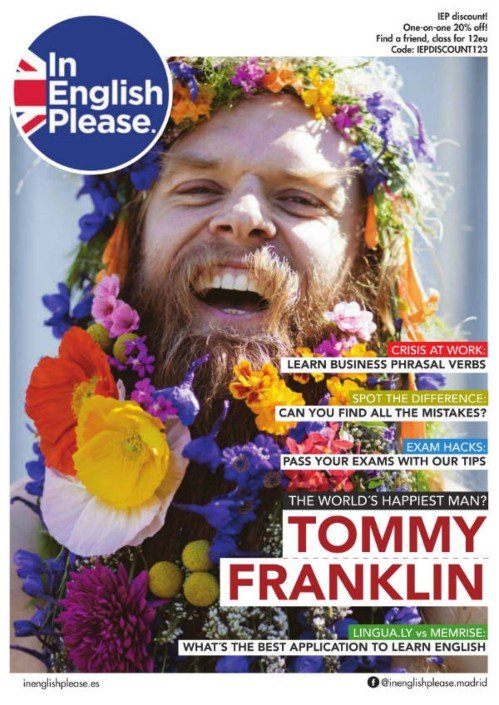 In English Please
has created a free English magazine in Madrid! Our interactive magazine helps teachers, students and professionals learn the English language.
We produce a fun resource that doesn't depend on dull grammar explanations but instead engages learners with interesting articles that build vocabulary and show the English language in its natural state.
Welcome to In English Please.
In English Please magazine is perfect for teachers and academies in Madrid. That's why 15 academies and more than 200 teachers use In English Please as a resource to teach classes.
Professionals love In English Please too. We have the magazine in 14 Co-workings with more than 140 professionals using it!
Each edition of the magazine covers general, business and exam English. There is something for everyone.
Take a look at:
Our Kickstarter project and video
Or Contact us
In English Please Kickstarter

A showcase of how we funded our project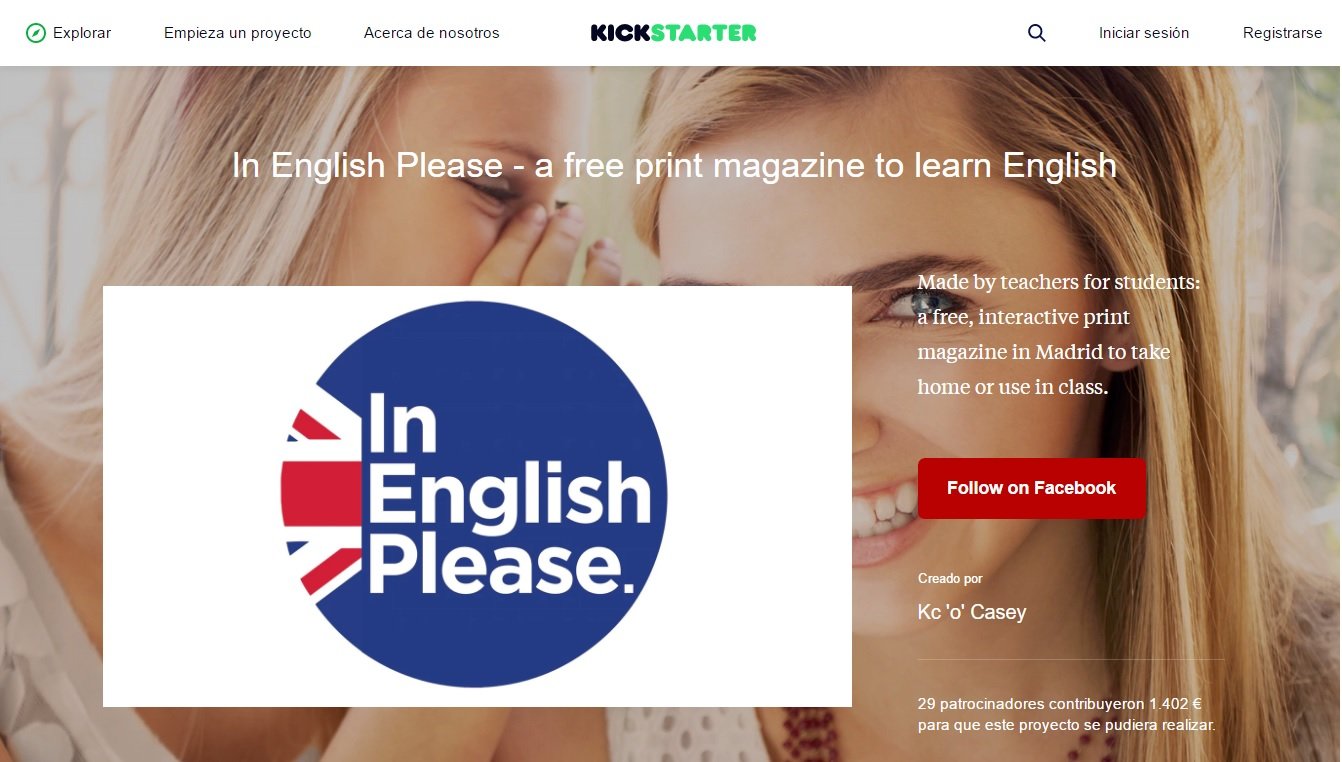 This is a showcase of
In English Please
's month long Kickstarter.
The Kickstarter was all about showing everyone that we were able to run a project to draw attention to our product. We commissioned a video, artwork and really put our efforts into spreading the word around Madrid.
Each Kickstarter project includes rewards, we thought about ours carefully. We offered advertising to teachers and students, shout outs on Facebook, online classes, posters and even a digital magazine. 
In the end we raised €1400 towards our project!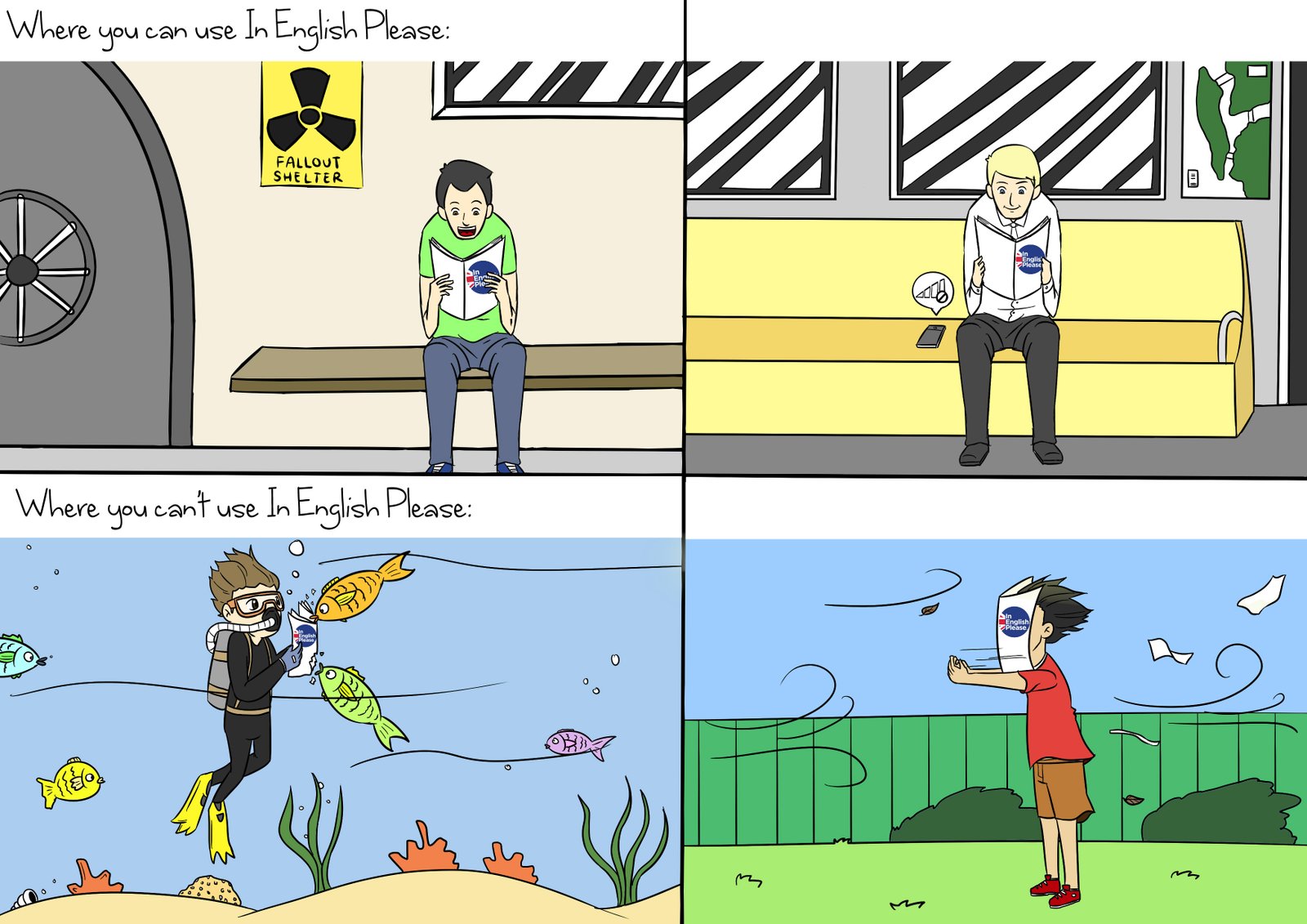 In English Please Timeline
Here we are! Version 1.0 finally. Take a look at how we have developed the magazine.
Version 0.1 – January 2016 "The Mock-up"
Version 0.2 – January 2017 "Kickstarter"
Version 1.0 – March 2017 "Edition One"
Collaboration
Working alongside British publishing company
Vivid Collective
, who have successfully published the
Plymouth Student magazine
and
VivaCity
, we are guaranteeing our success with the English learning audience as well as the business owners of Madrid
With expert consultation, unique design elements and competitive advertising rates, we aim to produce a comprehensive learning tool and an exclusive advertising platform for the people of Madrid to benefit from.